Hey hey hey! Happy WIAW! =)
These are some of my eats from yesterday, Tuesday October 2!
Breakfast: Unpictured - too early! =) 1 egg, some egg whites, a ton of veggies and a blend of Mrs. Dash seasonings!
Snack:
Broccoli, water chestnuts (none really visible), chicken, olive oil, Meat Magic & lemon pepper seasoning on the veggies!
Lunch also escaped the camera, but was a protein shake, veggies, and olive oil.
Snack 2: 4oz bison, avocado, and veggies, flavored with chipotle seasoning.
After work, I hit the gym to lift (thank you Jay!), drinking protein before & during the workout. I rewarded myself with this post-workout meal:
5oz of chicken with lemon pepper seasoning, half a tablespoon of olive oil, and homemade sugar-free, no-salt-added tomato sauce
5oz of sweet potato with cinnamon
And an un-pictured ton of veggies and one baked apple drizzled with coconut oil.
I am slowwwwly adding carbs and I haven't blown up yet:
I can't wait to add even more carbs back in so I can start having killer workouts again! =D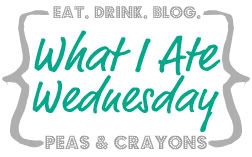 Happy Wednesday!