This week, I've been substituting foods in my eating plan.
I never did this during contest prep. Why? Well, I was super motivated and stuck to my plan 100% the entire way through prep. Well - except that work screwed up my meal timing just about every day. But still. I followed my diet to a T.
And that just isn't healthy for someone like me in the long term. I get obsessed with just how perfectly I can eat. I make it a game. A sick, sad, stupid game. I also become a little wary of other foods. I can't really explain it. It's not fear. I crave them and look at them hungrily and know I like them, but they're not "on my diet" so I don't eat them. And that's just...dumb.
So I've thrown a couple of different foods into the mix. This weekend, Max & I went to Grampa's house and we had pasta and homemade meatballs in authentic Italian sauce made from scratch. No pictures; I was too busy enjoying it.
Of course, Grampa is Italian, so we didn't just make enough meatballs for the three of us... we made seventy. No, that's not a typo. Seventy.
So where my diet calls for 4oz of lean red meat, I've been eating 4oz of meatballs with sauce:
And I finally tried one of Max's favorite sandwiches: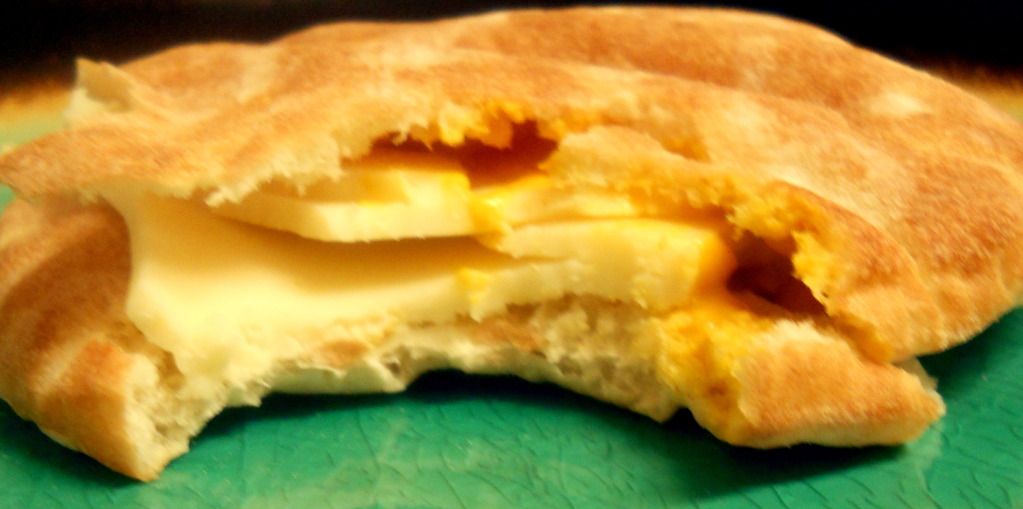 It doesn't look like much, and it's really simple - pita, cheese, mustard, and no, the cheese isn't even melted - but trust me, it's AMAZING.
I've also subbed in cereal for my post-workout carb if I'm craving it.
I just don't want to wind up in a crazy binge/restrict cycle. I've had enough experience with that in the past and it really is no way to live, so I'm trying to honor my cravings a little bit.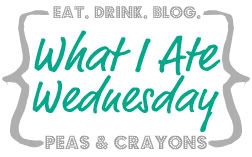 How do you keep yourself from falling into an unhealthy eating pattern?