Hello hello! :)
This has been yet another hectic week. I finished classes on Monday and since then we've been frantically apartment-searching. Rent on our apartment is going up 10% at the end of this month and I'm not at all interested in paying that much more for the same cramped apartment we currently live in. Needless to say, we've been on the road a lot!
This has resulted in numerous tupperware meals:
Spinach, red onion, 1/2 cup egg whites, 1 whole egg, garlic, onion powder, parsley, thyme, rosemary, plain mustard and deli-style mustard.
4 ounces baked chicken covered with 1 tablespoon of olive oil, Chef Paul's Meat Magic seasoning (aff-Amazon), green beans, cauliflower, and some Bragg's amino acids diluted with water for dipping.
4 ounces of tilapia coated with Chef Paul's Blackened Redfish Magic (aff-Amazon), 1/2 tablespoon olive oil, green beans and tinfoil-roasted red onion slices.
And that is my contribution to.....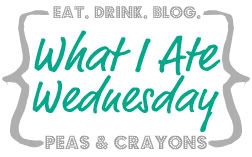 =)
And on the workout side of the coin, I am now less than 6 weeks out (!!!) and beginning to lose my motivation to work out for the first time in over two years. I'm not sure what my deal is - I've never been able to look in the mirror and see my muscles this clearly before. I'm staying motivated by remembering that I'll be on stage in a bikini next to girls working at least as hard as I am in just over a month!
How do you stay motivated when you lose your workout mojo? =)