Say what you will about my bodyfat percentage, but Max and I are both strong, muscular individuals.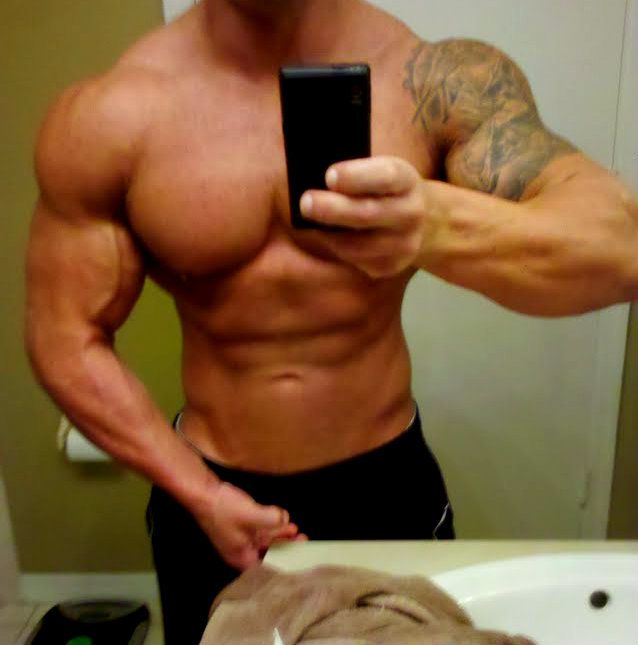 Max!
How we add muscle to our respective frames could not be more different, though.
A lot of people assume we train the same way. In reality, though, Max lifts five (sometimes six) times per week whereas I train thrice weekly. One of his workouts from last week looks approximately like this:
Wide-grip lat pulldowns, 5 sets of 12 reps with 240lb
Close-grip lat pulldowns, 5 sets of 12 reps with 200lb
Machine low row, 5 sets of 12 reps with 360lb
Bent over DB row, 5 sets of 12 reps with 130s
Cable pullovers, 5 sets of 12 reps with 70lb
Seated pulley rows, 3 sets of 12 reps with 220lb
Back extensions (machine), 4 sets of 12 reps with 200lb
Barbell curls, 4 sets of 12 reps with 120lb
Spider curls, 3 sets of 12 reps with 40lb
Hammer curls, 3 sets of 12 reps with 70s
He also has a dedicated arm day.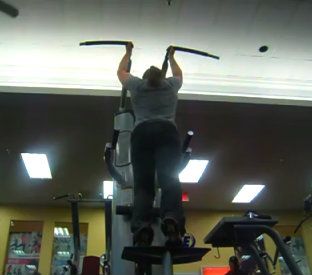 I'm not as ripped as Max but I have a pretty big back too! =)
My upper-back workout last week, on the other hand, constitutes one small part of my bench workout, and looked like this:
3-count pause bench press, 4 sets of 4 reps with 2 reps left in the tank
Incline DB press, 3 sets of 8 reps with 1 rep left in the tank
Reverse grip BB rows, 3 sets x 8 reps
Face pulls, 3 sets x 15 reps
Of course, my upper back does get hit again during my deadlift workout.
What's the message here? Well, it's twofold:
1) Different trainees can handle different loads. Max does quite a bit of volume every single week. Why can he handle so much? First of all, he's been training for 7 years. He has trained his body to be able to handle and recover from this much stress. Plus, he leads a very sedentary life: he's a student and spends almost all of his non-training-time sitting.
2) There's more than one way to skin a cat. I used to train like Max, but with approximately half the volume per workout. I've been lifting like a powerlifter and working with Jay Ashman since November, and I've maintained or increased the size of all of my muscles: my arms and calves are still 14", my shoulders are still 42", and my booty is 38".
The bottom line is, I don't think there is any one-size-fits-all, ideal way to train. I think different methods work for different bodies, just like with everything else!
What do your workouts look like? Do they vary a lot from your significant other's?