Hey hey hey!
About 4 days ago, my husband started a keto diet to cut. For those of you who don't live with a bodybuilder or epileptic (seriously), it's a high-fat, high-protein, nearly no carb diet. It is touted by folks like Dave Palumbo as being "the best" diet for maintaining lean mass while cutting fat. (Me? I just cut calories and keep lifting heavy. But then again I'm not an aspiring bodybuilder. Yet.)
SO he's been having major carb cravings. And thus, I came up with a recipe to allow him to eat something muffin-like!
First you assemble your ingredients.
You need:
1/2 cup (56 grams) almond meal/flour
2 servings sweetener (ie 2 packets of Splenda)
1 teaspoon xanthan gum
1 teaspoon baking powder
1 ounce (28 grams) butter or margarine
1 teaspoon vanilla
1 egg
Olive Oil Spray
Muffin tin
Preheat oven to 325 degrees. In one medium bowl, combine the dry (first 4) ingredients; in a small bowl, combine the wet (or damp? butter isn't really WET) ingredients (the middle 3). I probably don't have to say this but use the Olive Oil spray to grease up the muffin tin =)
Once the egg is thoroughly beaten into the other ...damp? ingredients, fold the wet ingredients into the dry and mix well for about 2 minutes. If it's not the texture of cake mix (aka if it's a little too dry) add a little water.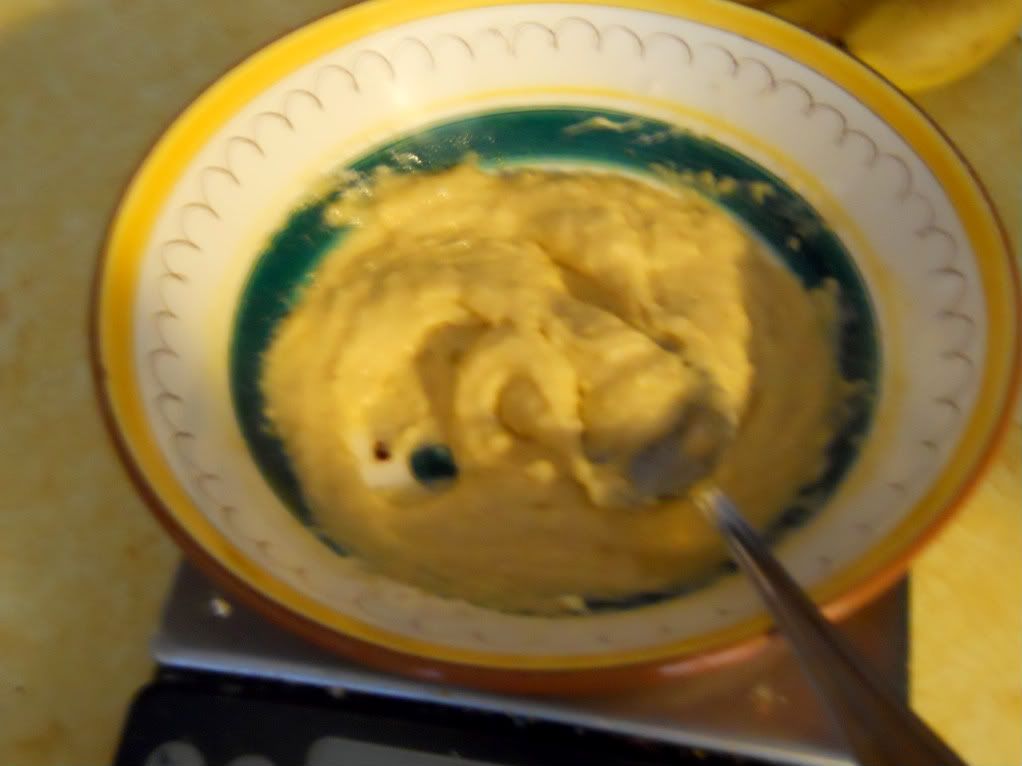 The result should look like that. Pop it into the oven until a toothpick inserted into the center comes out clean; that took almost 20 minutes for me!
It was well worth the wait though....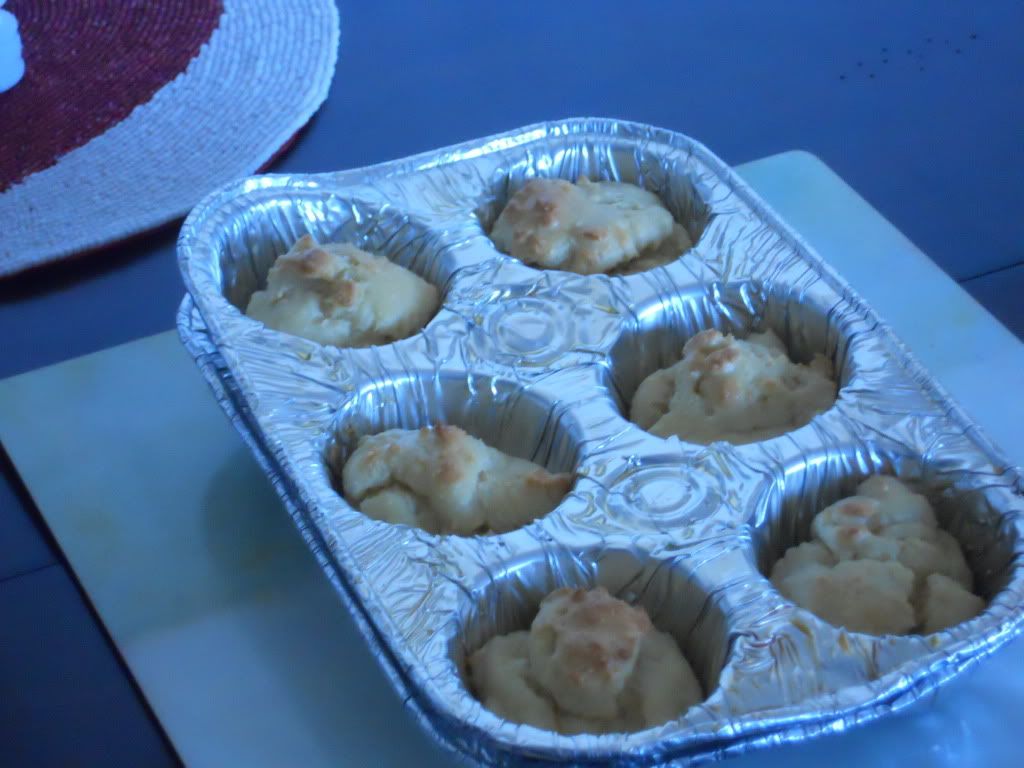 For the batch, which yields 6 muffins:
43g fat / 18g protein / 4g net carbs
These are buttery, fluffy and kind of taste like a cross between a scone and a muffin! Score!

SO I finally got up to doing skullcrushers with 50lbs (yaaay!) two weeks ago. At first I was thrilled, and then, inexplicably, I panicked. I am pretty sure I feel about skullcrushers the same way many many people feel about squats. For the duration of every set of skull crushers I did at 50lbs this week AND the week before I could not stop thinking, "Please God let my triceps NOT fail when I've only got this thing an inch off my forehead." And then I'd slip into thinking about how I'd get out from being "stuck" in that position.
Clearly, this type of (Negative Nancy) thinking interfered with my performance big time.

I mean I know it's a ridiculous fear. Anything could go wrong on any exercise -- even a bicep curl, for crying out loud. But what do you guys do to get over your (silly) exercise-related fears? What exercise are YOU afraid of?